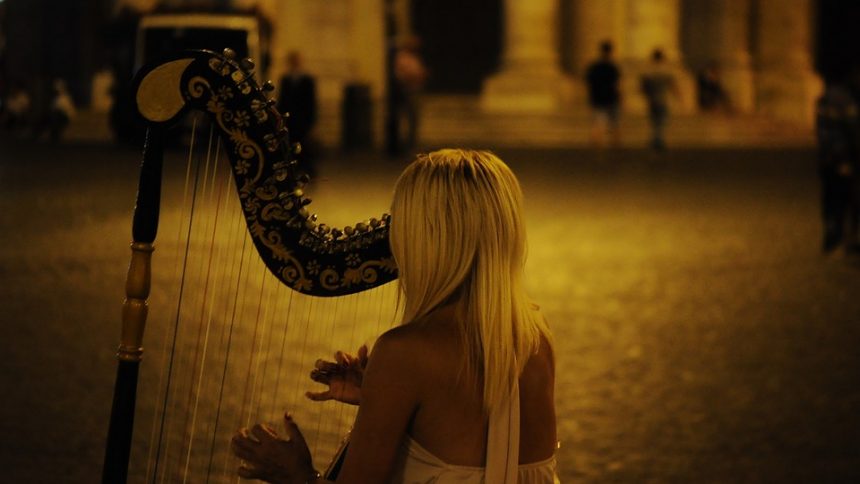 Since the beginning of time, almost every culture has had its own form of music. And whether it's considered ritualistic, sacred, encouraging, or empowering, music has established its place within the daily lives of people all around the world. For a closer look at how these songs and melodies have the power to move the human spirit, here are a few explanations below.
Brings People Together
Throughout the years, music has always been able to bring people from all walks of life together. Whether it's a positive message of peace and love, a sorrow-filled melody of loss and mourning, or a happy tune that brings a smile to your face, songs have the power to unite individuals through shared events, feelings, and circumstances. If you're a fan of a certain genre of music, talking about your favorite bands is a great way to create new friendships with others that share your same passion. And with music festivals that gather thousands of people together to listen to the same artists, there's little doubt that music has the power to bond together strangers as well.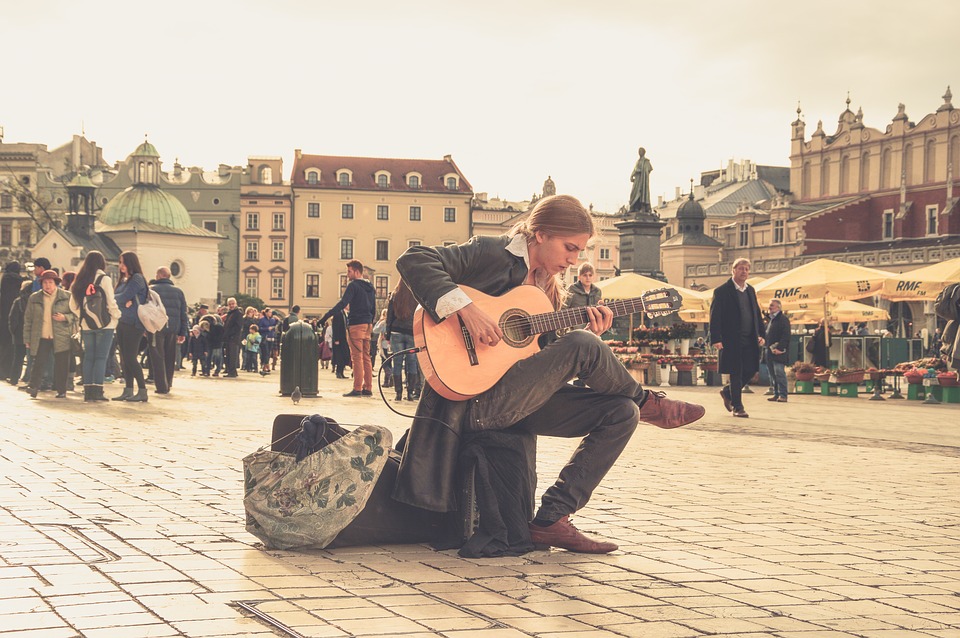 Creates Solidarity Through Lyrics
If you've ever experienced a tough breakup before, you've probably listened to songs that had similar lyrics to what you were going through. And from sad breakups, losing a loved one, or dealing with a challenging situation, most people want to feel understood and know that others are going through the same issues. Song lyrics can create that kind of solidarity and allow individuals to feel known, even if they don't have anyone to talk to.
Can Be Heard All Around Us
Most people have heard different musical tunes from a young age. From soothing nursery rhymes to fun children's songs, many individuals grow up around music and associate it with positive experiences. And whether you go to a grocery store, carnival, bowling alley, or restaurant, radio hits and recorded tracks can be heard almost everywhere and is an accepted part of our lives.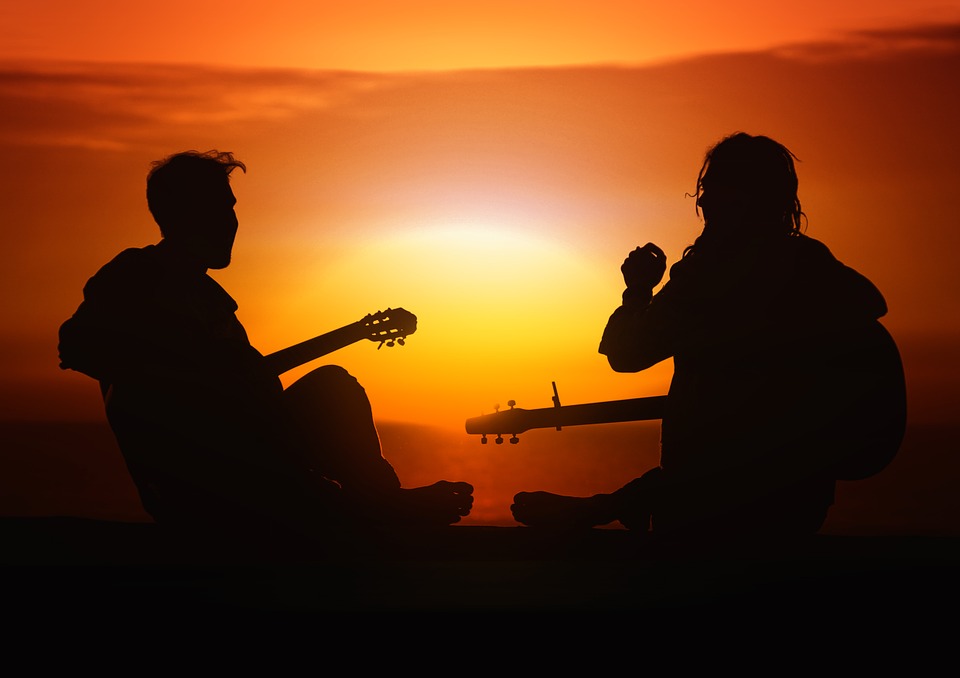 Enhances or Improves Our Mood
Music can be used to enhance our emotions and focus our actions. For example, athletes can listen to a particular kind of music to get their blood pumping before a game or event. And when you're looking to relax after a stressful day at work, a calming melody can help cool your emotions and allow you to loosen up. Music can even improve your mood, especially if you listen to a happy song when you're feeling blue and can get wedding guests up on a dance floor or create excitement at a sporting event.
Allows for Expression
Playing and instrument or becoming a vocalist can allow you to express emotions through song. Musicians can even convey their feelings and personal experiences to others without meeting them. Regardless of language, people all over the world can appreciate and experience the mood of a melody without knowing the lyrics. And even if you're not a musician or a creative person, listening to a song can allow you to express your emotions and be in touch with your artistic side.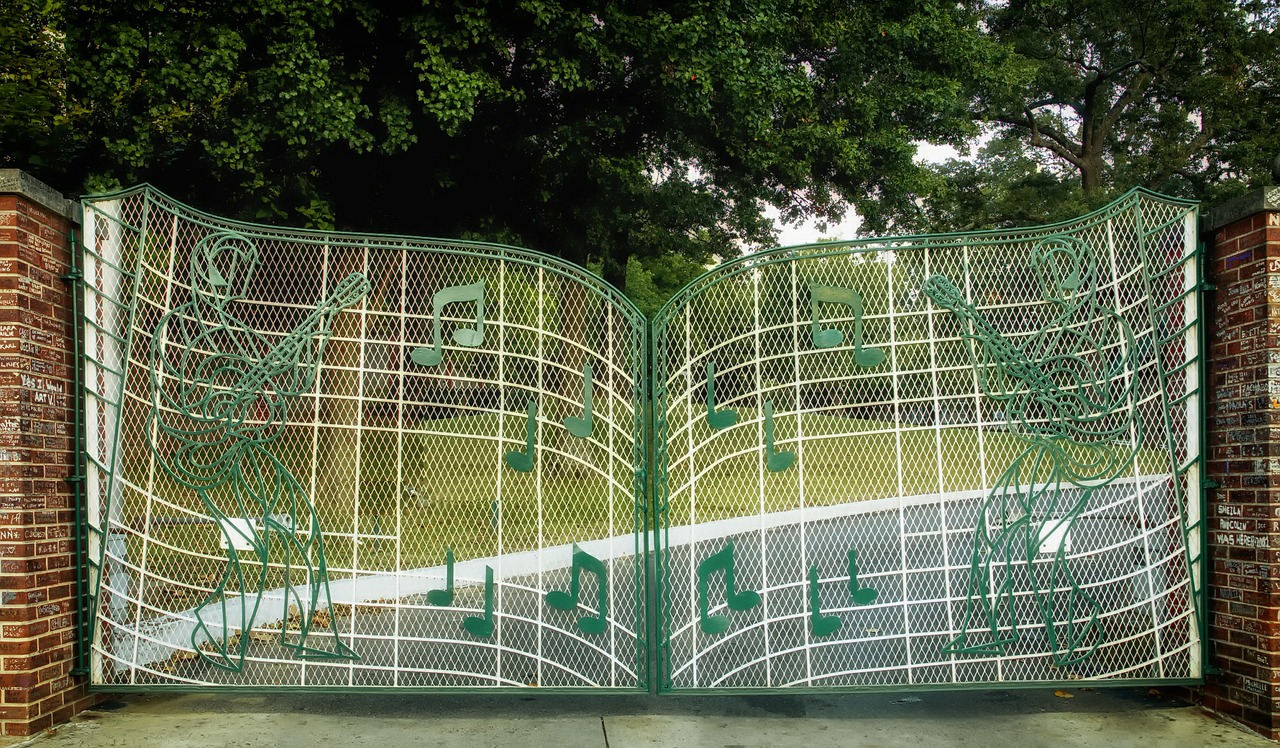 Even though summer is coming to a close, you can still squeeze in a fun-filled family weekend getaway after the school year starts. To inspire your music loving students, Vogt Airstream dealers has put together a list of the top music museums in the country, paired with the best local RV campgrounds. To make your weekend excursion more affordable and enjoyable, hookup your Airstream travel trailer and make it a road trip you'll never forget. Explore these music destinations by day and retreat to your campsite to unwind in the evenings. With fun and informative tributes to the world of music all over the U.S., there's likely a destination within driving distance to your home if one of these doesn't work.
Founded by Microsoft co-founder Paul Allen, this non-profit museum got its start as a museum dedicated entirely to music, but now also features exhibits on science fiction and pop culture. Every year, the museum hosts a music competition open to participants 21 and under, where bands and solo artists showcase their sounds and battle for industry attention. EMP also offers a number of other classes and workshops to help burgeoning young artists hone their skills. On your visit, make sure to check out the Sound Lab, where you can break out your tunes in one of the sound proof rooms and stop by Guitar Gallery to see some of the 236 guitars in the museum's permanent collection. After you've finished your visit to the museum, you can hop on the elevator at the Space Needle next door for panoramic views of the Seattle skyline.
Camping Recommendation: Tolt MacDonald Park & Campground
This King County Park sits just 40 minutes from downtown Seattle in the lush Snoqualmie Valley. With over 500 acres filled with hiking trails and flowing rivers, there's plenty to explore in this neck of the woods. In addition to tent, yurt, and container camping, the park also has 16 pull-through RV sites equipped with water and electric hook-ups.
Graceland (Memphis, TN)
Graceland is the sprawling estate of late music legend Elvis Presley, who redefined music by introducing the world to rock-and-roll – a new style of music cultivated by Elvis' love for pop, country, gospel and R&B. Within two years of signing a recording contract with Sun Records, Elvis was a worldwide sensation, beloved for his smooth voice, handsome looks, and charisma. After enjoying over two decades of stardom, the adored singer passed away unexpectedly from heart failure at the young age of 42. Today, you can visit Graceland, which is still decorated just how the King left it, replete with green shag carpet in the very 70s chic "Jungle Room". Learn all about the life and legend of the man who forever changed music.
Camping Recommendation: Graceland RV Park and Campground
This campground is managed by the same people who run operations at Graceland and sits just steps from the front door of the estate. In addition to offering concrete pads with full hookups, the campground also has a bathhouse, walking trails, and a swimming pool.
Motown Museum (Detroit, MI)
While Detroit might be best known as the epicenter of the American auto industry, it's also known as the birthplace of Motown, a musical genre that blends soulful gospel with be-bop jazz. At the Motown Museum, you'll get to tour Hitsville U.S.A. where Motown legends like the Temptations and the Supremes recorded and peruse the museum's collection of Motown memorabilia. In the summers the museum offers Detroit youths the chance to attend the Motown EDU camp, a week filled with learning about music and the music industry.
Camping Recommendation: Addison Oaks County Park
Located just outside of the city, this 1140-acre county park offers visitors abundant opportunities for outdoor activity, with swimming, boating and fishing on two lakes and multiple spring-fed ponds. Additionally, guests may hike, picnic, and explore the area's bike trails. There are pull-through sites with water and electric hookups available.
Musical Instrument Museum (Phoenix, AZ)
Ranked by TripAdvisor as one of the top 20 museums in the United States, the Musical Instrument Museum in Phoenix houses an impressive collection of instruments from over 200 countries around the world. Guests can view instruments from 5 major world regions in the Geographic Galleries or see some of the instruments played by legendary artists like Taylor Swift and Johnny Cash in the Artist Gallery. Visitors of all ages will enjoy making their own music in the hands-on Experience Gallery, where they can test out a variety of instruments.
Camping Recommendation: Lake Pleasant Regional Park
This county park sits on the edge of Lake Pleasant, just 25 minutes from downtown Phoenix. Here your family can find reprieve from the dry desert climate with a dip in the lake's refreshing waters. To make a reservation for one of the waterfront campsites, visit the county park website.