Category: Music & Education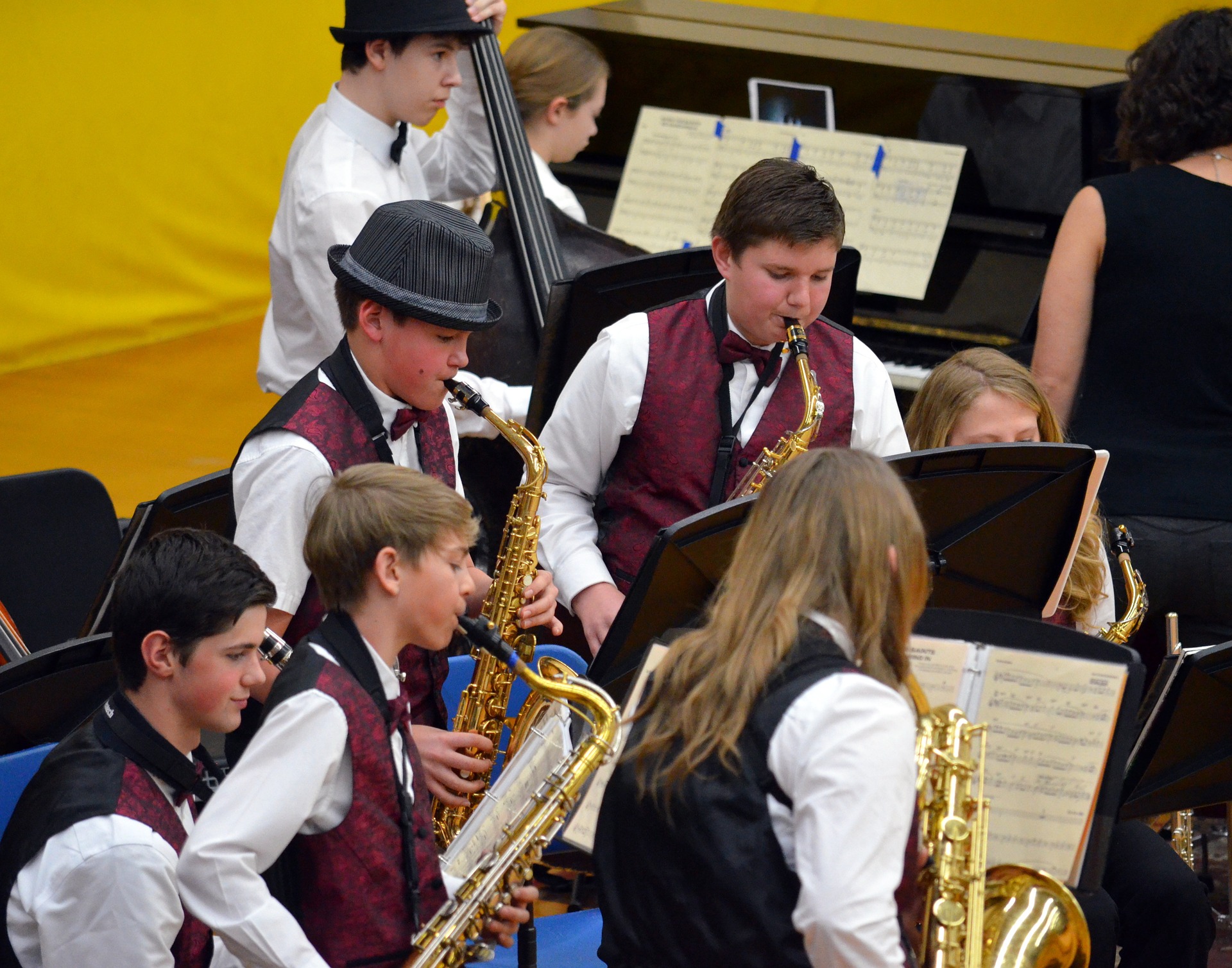 There have been a number of famously successful entrepreneurs over the years who started out as young musicians. For instance, take Paul Allen, the cofounder of Microsoft who started taking violin in 2nd grade before transitioning to playing guitar in high school. Though he's now a billionaire thanks to his business acumen, music is still a critical part of his life; at 63, he plays in blues band called the Underthinkers and founded Seattle's EMP Museum, which is dedicated to music, sci-fi, and pop culture. He's not alone as an entrepreneur with a strong musical background. Others include Steve Wozniak, cofounder of Apple; Gwen Stefani, a singer who started her own fashion line L.A.M.B.; and Tim Westergren, who had a failed music career prior to founding Pandora. It seems that a background in music has helped these successful business people hone their entrepreneurial skills.
So what is it about a musical background that makes musicians great entrepreneurs? We sat down with Moonraker, a digital marketing company based in Austin, to discuss why they think music and entrepreneurship go hand-in-hand. Austin, dubbed the Live Music Capital of the World, is also known as an entrepreneurial mecca, filled with dozens, if not hundreds, of start-ups just like Moonraker. This Austin company cites creativity, flexibility, and determination as some of the key factors that made it successful; factors which the founders attribute to their background in music. Now this marketing agency is a huge proponent of programs in music entrepreneurship and ensuring that music education stays in public schools. While this isn't a difficult case to make in a city like Austin, where people live and breathe music, other cities across the U.S. are slashing music budgets in public schools. Those who want to see music stay in the school system would argue that music teaches more than just playing an instrument. It teaches critical skills that can be used in other areas of life, particularly in entrepreneurship. Here are some of the top reasons that musicians make great entrepreneurs:
Not Afraid to Take Risk
Many young musicians are trained from an early age to take a risk by putting their talents on display for others to watch and critique. Taking center stage can be a scary proposition: the musician may forget the notes or botch an out of range vocal. Entrepreneurship similarly requires going out on a limb, putting one's untried and untested business ideas out there for the world to consume or trample on. Steven Dragoo, a business consultant who teaches entrepreneurial lessons through karaoke, teaches students to "make a mental, emotional and spiritual commitment and then take the risk". For anyone who's ever performed karaoke in front of a crowd, one can see the applicability of his statement to both the world of business and to taking center stage. Learning to accept risk and endure failures as a young musician can help prepare students for a future in entrepreneurship.
Creativity Breeds Great Ideas
As Panos Panay suggests in this post from Fast Company, musicians make great entrepreneurs because their musical background hones their right brain skills. Panay argues that most business schools primarily focus on left brain activities like analyzing and working through "make-believe" scenarios. Music, on the other hand, breeds creativity, innovation, and improvisation, all of which are key attributes of a successful entrepreneur. Being creative not only helps business people think of original ideas, but being able to improvise as they go helps with pivoting a product or service to success.
It Takes Patience & Discipline
Piano great, Martha Argerich, is arguably the most famous living pianist on the planet. Now filling concert halls on a moment's notice, this famed Argentinian pianist started taking piano lessons at the tender age of 3. By age eight, she made her debut, and by sixteen began winning European competitions. Though undoubtedly a natural, Argerich's success in the music world didn't come without a lot of discipline and dedication. When challenged by her teacher, Friedrich Gulda, to prepare Gaspard de la Nuit and Abegg Variations for her next lesson, Argerich learned both pieces in an astonishing five days. One might guess that she spent those five days glued to the piano bench, practicing a flurry of notes over and over again until she had them right. Entrepreneurship isn't all that different. Starting a business from scratch requires passionate discipline and lots of patience in testing different strategies before happening upon one that works.
By Necessity
A shift in the industry has forced musicians to get more creative about using their talents to generate income. Majoringinmusic.com cites "dramatic changes in employment opportunities" and "dwindling attendance in many venues" as reasons that musicians must pursue more entrepreneurial endeavors. Many schools now teach entrepreneurship as part of the music curriculum, in order to best prepare students for a successful, and profitable, future pursuing their chosen art.
Even if children don't decide to pursue music professionally as adults, having a background in music as a child can set them up for success in business endeavors down the road. It's imperative that we give kids an opportunity to pursue music by keeping fine arts as a core component of the curriculum in our schools.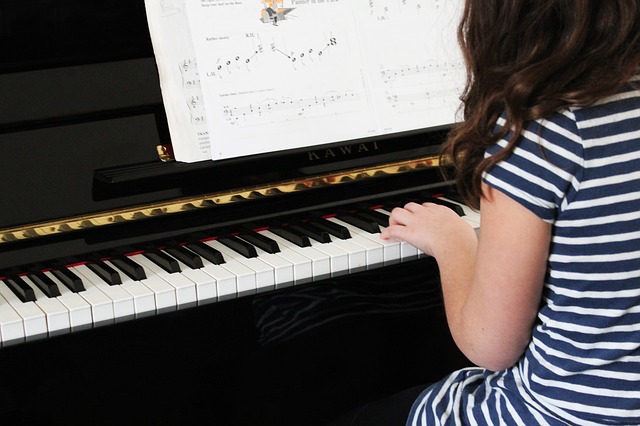 Everybody loves music of one sort or other, some sing or play an instrument while others enjoy listening. Despite a universal love of music it is almost always one of the first programs cut in schools. Not only do schools lose a class kids enjoy, it also helps enrich student's lives and their education.  There are more than a few interesting facts about music and learning that shows how music improves education.
11 Interesting Facts About Music and Learning
1. Music improves memory. Even when students are playing while following sheet music, students are constantly using memory skills to perform. Memorization is a skill that will serve you for the rest of your life.
2. Music helps develop language and reasoning skills. The area of your brain that deals with language and reason also deals with music, actively using that part of the brain keeps your skills sharp. The left side of the brain is better developed with regular musical training when you are young.
3. Increased coordination. Music is like sports in that it can improve hand eye coordination. Music and sports both help children develop their small motor skills when they are playing.
4. Students develop higher standards in their work. Learning music requires practice, it promotes craftsmanship. Students strive to create great work instead of mediocre work. This is a work ethic that can be used in every area of study.
5. Music students learn self discipline. Kids who master a musical instrument learn valuable lessons in discipline. Every day time must be set aside for practice and learning or creating new music. Kids must exercise self discipline to master their instrument.
6. Kids are engaged in their education. If kids like music and they are getting music classes in school they are engaged in their education. Student who like music are far more likely in to stay in school, and they achieve success in other subjects.
7. Students have better SAT scores. Studies have shown that students who have a musical education score higher on the SATs. Some reports indicate the scores are as much as 63 points on the verbal portion and up to 44 points higher on the math portion.
8. Music builds teamwork. It is not just sports that teach children the value of teamwork, music does as well. Kids who perform in orchestras or bands need to work together for musical performances. They learn the value of working together and build camaraderie and friendships along the way.
9. A strong sense of accomplishment. Learning to master a new piece of music is a difficult but achievable goal. Even the smallest piece of music leaves a student proud of their accomplishments.
10. Music develops creative thinking. Children with a background in the arts learn to think creatively. This is a life skill that can help in every aspect of your life, solving problems without visible solutions and the prospect of more than one answer.
11. Music develops a child's imagination and intellectual curiosity. Teaching children music while they are young helps create a positive attitude towards learning. Children become curious about learning new music and this is adapted to learning other skills as well.